A total of 7000 people in Bali is expected to experience severe mental disorders that are left untreated. The symptoms of withdrawal from the association, more often in the room, dazed, lying or dreamy, emotionally dull, flat face does not express either when he was sad or laughing all without expression until the tantrum is a form commonly found. A lot of people regard this as a curse of God and can not be cured so as not infrequently than they should be chained, imprisoned and exiled.
"Schizophrenia is a disorder that can be cured if we treat it continuously and using our heart", said Professor Luh Ketut Suryani infront of 600 people that attended the seminar on understanding schizophrenia. The seminar if broadcast live by National Public Radio collaborate with Suryani Institute for Mental Health.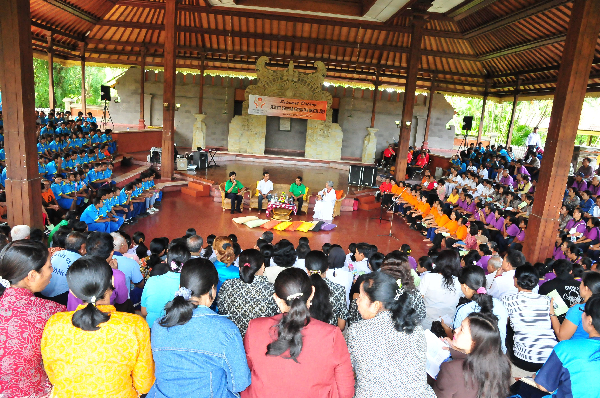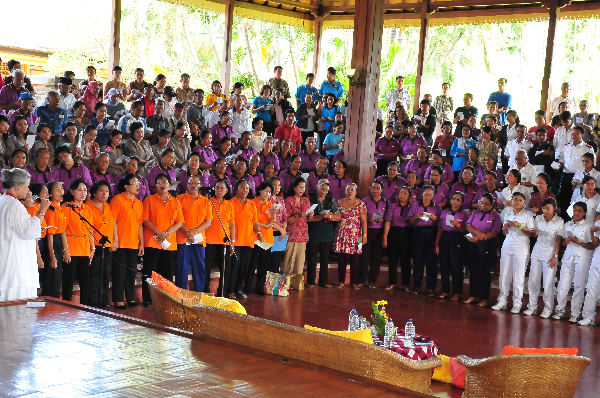 "We uncovered the reality after our volunteers made a survey in Karangasem regency, and most of the patients already ill for more than 5 years", add Dr Cokorda Bagus Jaya Lesmana as one of the field coordinator in Karangasem. It's really a shock for everybody that for many years the government give no treatment for their own people who desperate of finding help.