Old age today is more easeful, for more people, than it has ever been, but its frustrations and disappointments have changed less than might be imagined from the holiday advertisements portraying greying sixty somethings laughing cheerfully while sipping a cocktail on a cruise liner. Creating a local activities for local elderly people is always a challenge for Yayasan Wreda Sejahtera Bali.
"We want our elderly people to have a long life with a healthy condition in their mind body and spirit", said Ngakan Rai Lanus as the leader and motivator of YWS Bali branch Ubud during the healthy activities in Ubud.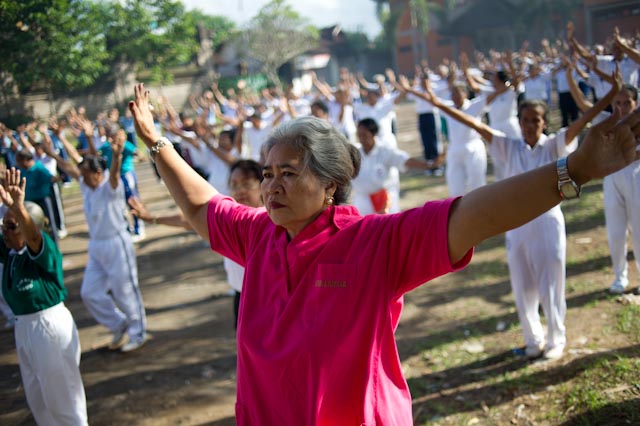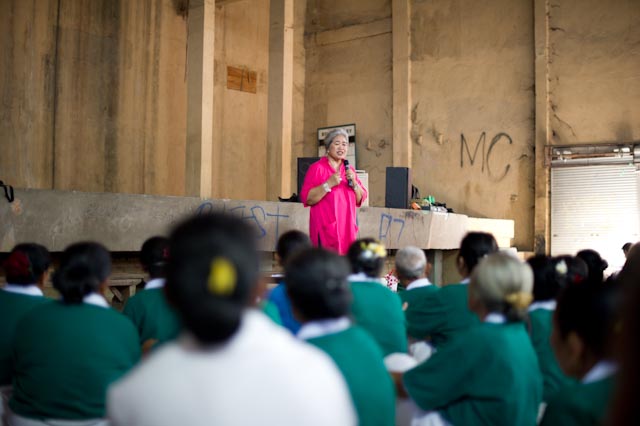 "The old who feel excluded or disregarded are nothing new. Nor are those who feel lonely, but loneliness is relative. Although family size has fallen, survival into adulthood has increased so much that more old people than ever before have access to at least one surviving child', said Professor Luh Ketut Suryani as she criticized the government family planning program that destroying elderly life in Bali and also for the continuing of the culture.
There were 600 elderly from surrounding Ubud area came to joined the healthy activities that included physical, mental and spiritual activities for soothing the mind body and spirit.